Pricing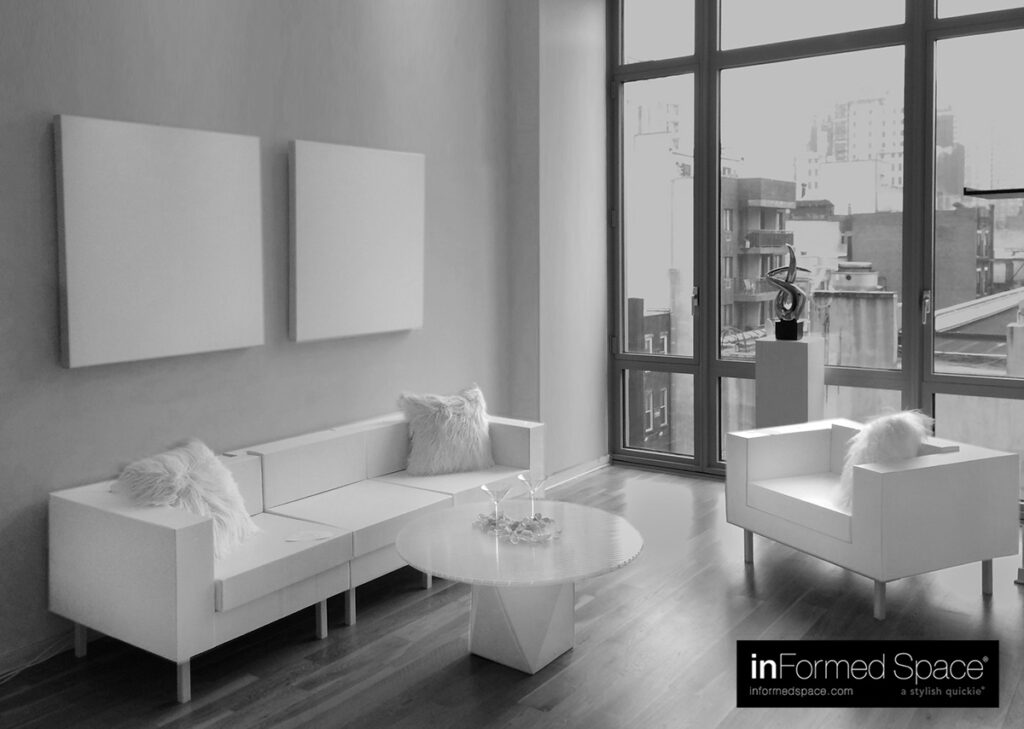 Full Service Staging in New York City
Our designer handles everything; delivery, set up, styling and removal. We transform a home in an afternoon. No furniture movers are involved. We arrive with all of our pieces flat.
We include as many furniture pieces as it takes to make your home look great. We also include large art panels, sheer curtains, floor uplighting, pillows and sculptures in creating the signature inFormed Space® look that uniquely allows the viewer to imagine and remember the space in a positive way.
Studios to Three-Bedroom Homes are generally $2,000 to $4000* which includes the first 4 months of staging, with low month to month rates thereafter.
*Delivery & Sales Tax additional. Pricing in USD.
Contact us to discuss your particular need or for pricing on larger or unique situations.
Purchase Staging Packages
Each piece disassembles and folds flat for compact storage and easy transportation. Step by step assembly instructions with pictures provided for each item. Click on each package for detailed information about what is included.

TO ORDER: find out when our next production run will be. Email info@informedspace.com with your request and contact information.
---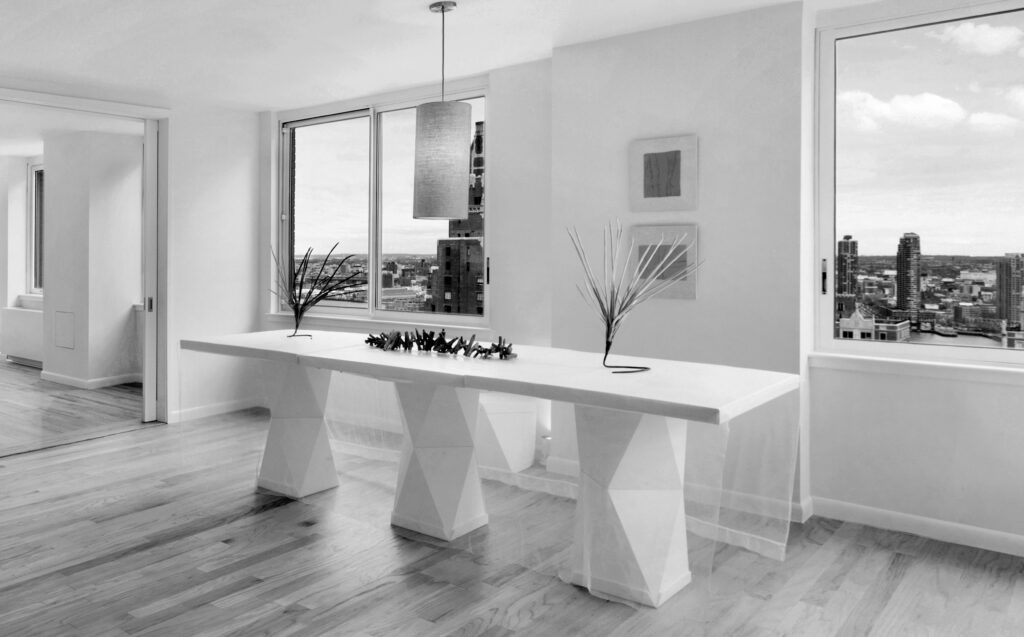 Contact us
View our Privacy Policy